GALT Project at Laboratory of Bioinformatics and Computational Biology
Institute of Food Science, National Council of the Researches, Avellino, Italy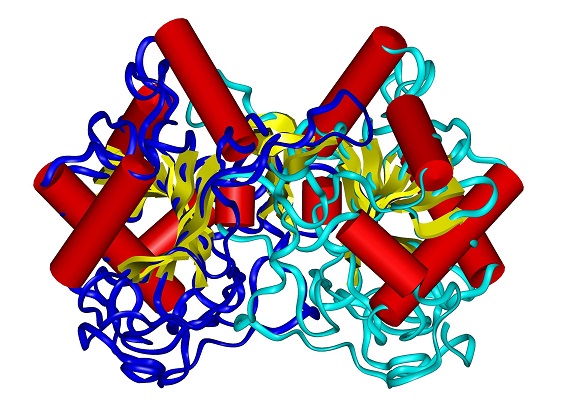 Welcome to the Home Page of the GALT Project, based at our Laboratory. Here you can find useful information about our work, and access to the results of our Project.
We have developed a database with structural and functional information about GALT enzyme and its known mutant forms.
NEW! The release 2.0 of the database is now available. Click here.
References
d'Acierno A, Facchiano A, and Marabotti A. (2014)
GALT Protein Database: querying structural and functional features of GALT enzyme.
Accepted by Human Mutation.
(reference to release 2.0 of the database).
d'Acierno A, Facchiano A, Marabotti A. (2009)
GALT Protein Database, a bioinformatics resource for the management and analysis of structural features of a galactosemia-related protein and its mutants.
Genomics Proteomics Bioinformatics 2009, 7, 71-76. PMID: 19591794
(reference to release 1.0 of the database).
Marabotti A., Facchiano A. (2010) Analysis of galactosemia-linked mutations of GALT enzyme using a computational biology approach.
Protein Eng Des Sel. 2010 Feb;23(2):103-13. PMID: 20008339
(reference to the decsription of the study on GALT mutations).
Marabotti A, Facchiano AM. (2005)
Homology modeling studies on human galactose-1-phosphate uridylyltransferase and on its galactosemia-related variant Q188R provide an explanation of molecular effects of the mutation on homo- and heterodimers.
J Med Chem. 2005 Feb 10;48(3):773-9. PMID: 15689161
(reference to the article on the modelling of human GALT and its variant Q188R).